25 Hi-Res Vintage Christmas Cards: Instant download (Vol.4A)
Instant Download! This
New for 2011
collection of twenty-five (25) hi-res Vintage Christmas card scans from the 1920's – 1950's is available now for one low price. The 25 thumbnails are shown below with actual pixel dimensions. These are very hi-res images, top quality. Download link is automatically emailed to you directly after payment clears through trusted PayPal. All cards have been professionally scanned, touched-up and saved as universal .jpg files. See all images in slideshow, or scroll to see all the thumbnails.
25 Vintage-Christmas_HiRes_
Vol.4A
(127MB .zip file)New for 2011!
$5.99
—Secure, trusted through PayPal—
The above slideshow gives a quick thumbnail preview of every image included: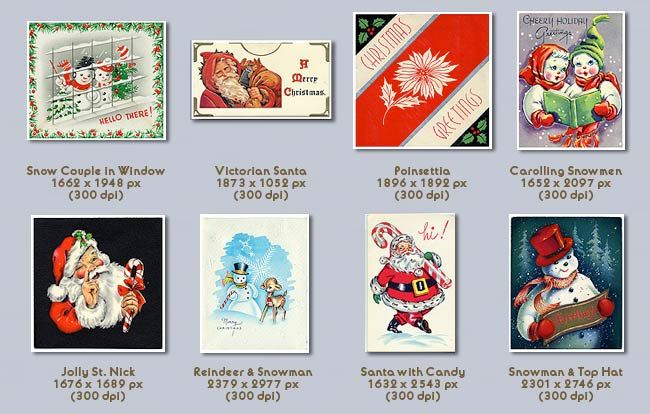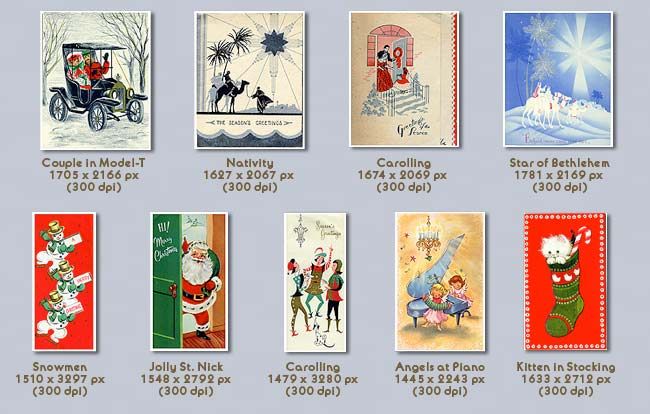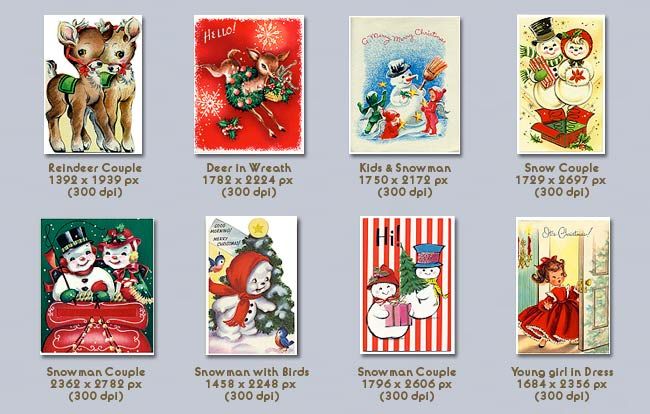 No shortage of Vintage Christmas craft opportunities with the images in this download. Nativity, winter villages and lots of snowman couples. Classic reindeer and old Santa Claus Christmas cards are also offered here for the first time in 2011 as a new collection.
Download this collection of 25 images now for the low price of:
$5.99


Labels: angels, animals, candles, cards, christmas cards, crafts, cute, downloadable, holly, mistletoe, nativity, reindeer, Santa Claus, snowman, Vintage Christmas paper crafts