Vintage Valentines CD
170 BEAUTIFUL, HIGH-RES IMAGES:: Vintage Valentines on CD
— $7.95

This BRAND NEW COLLECTION is finally here for your Valentine projects! Get started now on your V-Day while there is still plenty of time! These classic & detailed scans are perfect for your scrapbooks, crafts, gift tags, books, websites, or to be used in any way to create what you're after! These images range from the early 1910's up into the 50's. What a range of illustrations, colors, themes and typography!!! All images are RGB jpegs, universal for everybody on any platform.
THE IMAGES BELOW SPEAK FOR THEMSELVES::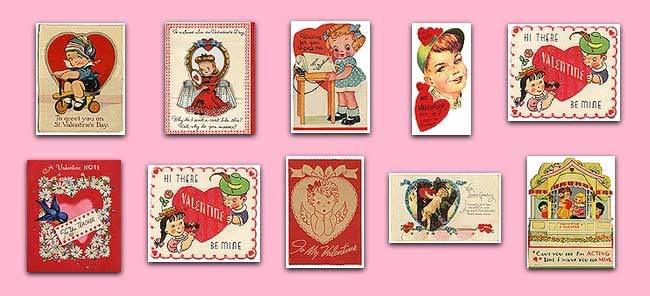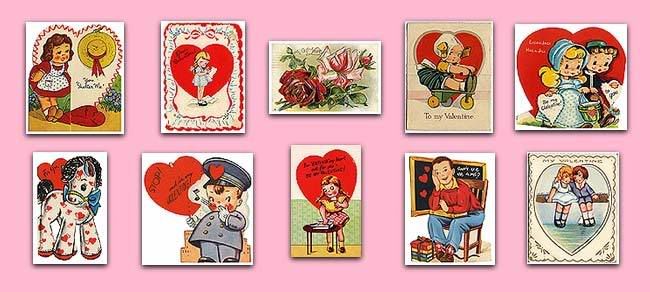 All are HIGH-RES (300 dpi) IMAGES, ADEQUATE FOR ANY APPLICATION::
( NOT Lo-Res Blurry images! )

• All scans have been professionally touched-up to maximum quality! • You will be thrilled to see the detail and beauty of each unique card! ( Check my Feedback, this is a GREAT PRICE
for the quality and care given to the images!! )


BELOW ARE SMALL SAMPLES FROM THE CD (each at 10-20% the size of the 300 dpi scans)::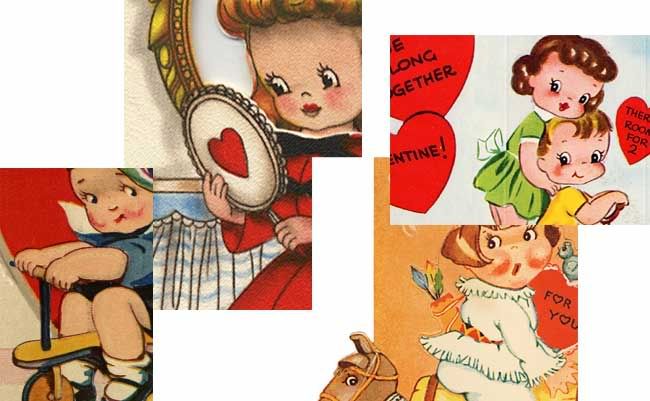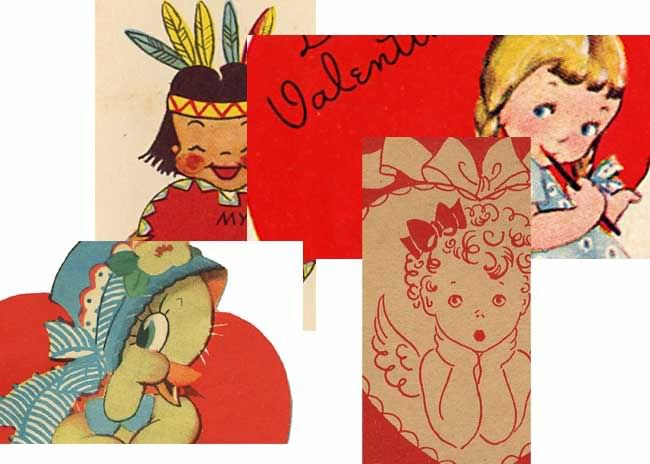 To buy this Valentines CD securely through PayPal, click 'add to cart' below or this List on eBay is another option. Please email me with any questions you may have or read what past buyers have said in my eBay Feedback. All purchases ship within 24 hours in protective bubble CD-mailer for $2.55. Each additional CD purchase ships for FREE!! (all additional CD purchases are combined with first shipping charge) Thanks for visiting and Happy Holidays!